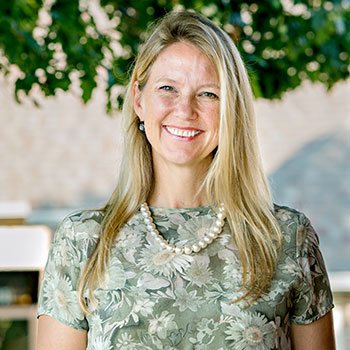 03 Aug

Amalia Collins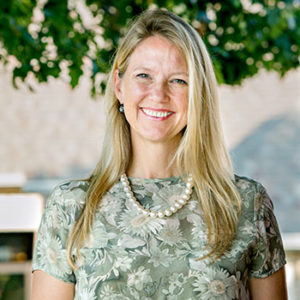 Amalia collins
MA, LPC, LMFT,ATR-BC
"Destiny is no matter of chance. It is a matter of choice. It is not a thing to be waited for, it is a thing to be achieved." – William Jennings Bryan"
Individual Therapist In McKinney Tx
Hello, I'm Amalia Collins.  I have worked nationally in the field of counseling with children, adolescents and adults.  My passion is working with adolescents headed down the wrong path.  My areas of expertise are helping families cope through stressful situations; working with disobedient or misunderstood children and adolescents; and assisting families or couples struggling with lack of cohesion.  Over the past twenty years I have worked as a teacher, social worker and counselor.  I co-ran The School House preschool in Wilmington, North Carolina while attending graduate school. My practicum training was at Achieve Kids in San Jose, California working as a day treatment counselor in a therapeutic school.  My internship was at FamiliesFirst, a private foster care agency in Campbell, California working with children in foster care and shelters and their families. In 2003 my husband and I moved from California to Texas as I accepted a position as Senior Counselor at St. Joseph Adolescent and Family Services, a division of Catholic Charities in Dallas.  After 4 years at St. Josephs I moved up to the Director of the program.  I have since left the commute to Dallas to work part time at CCA.  When I'm not working I happily spend my time raising my two daughters with my husband.
My modes of therapy are utilizing verbal, Art, Play and Sand Tray Therapies to guide and strengthen families.  Art Therapy gives the client opportunities for reflection, insight, conflict resolution, healing and self discovery.  Art Therapy is beneficial to both children and adults.  I implement Play and Sand Tray Therapy to children struggling through difficult times.  Play is a natural medium for children to easily express their feelings and gain a sense of mastery and understanding of difficult situations.
In addition to art and play therapy, my specialties include teen/adolescent issues, depression, anxiety, marriage counseling, family counseling, short term parenting training, and behavior modification.
I provide a very warm, inviting environment to ensure the freedom of those willing to improve areas of their lives to be more equipped to express themselves openly and honestly.
1997 Bachelor's Degree in Psychology and Fine Arts from The University of Montana
2000 Master's Degree in Child Marriage and Family Therapy from College of Notre Dame
2000 Master's Degree in Art Therapy from College of Notre Dame
Licenses and Certification
Licensed Professional Counselor
Board Certified Art Therapist
Licensed Marriage and Family Therapist
WE OFFER RETREATS, SUPPORT GROUPS, CLASSES AND WORKSHOPS
CCA NORTH TEXAS CLIENT REVIEWS
They have great staff and therapist. I like that they most information, groups and supportive articles on bulletin to help parents and clients learn more.

Fully confident with Todd Lawhorn's ability to help us and our nine year old son.

Pleasant office staff and excellent therapist.

Friendliness of their staff and willingness to accommodate clients, their facility is very well maintained, and of course, my LPC - she is wonderful!

Everyone is very polite and professional

The staff is friendly and organized. I adore my therapist, Suzi. She has helped me process my experiences as a cancer survivor.

The counselors are genuine, caring, and professional. The office staff is very helpful.

The customer service and attention to detail are some of the best features that I have found so far at CCA. I enjoyed being able to talk to a real life person when I call, that is my favorite part!

I was very impressed by the counselor. Staff worked to help me get in as soon as possible.

Great staff and counselors!!!

I like the person we meet with and the flexible hours, evening hours.

The staff are amazing. Friendly, and compassionate.

My Counselor Tammy Williams is wonderful and has helped me work toward a healthy mental state.

Always friendly, always helpful. Always go beyond the expected.

I love the friendliness, people and our counselor. It always feels safe and caring. We always seem to stay on schedule.

Customer service was amazing ! My therapist was a no-nonsense kind of guy who really supported and understood my issues.

Susie Hales is the most gentle, patient, caring, non judgmental, genuine and professional soul I have ever meet in my life. Where would I be today without her listening to my so many years of tremendous hardship? She helps me understand and grow! I absolutely would recommend CCA.

Lana Snear is so wonderful. She just listens, and helps me get through what I was trying to do on my own, unsuccessfully. Also, the office staff is so friendly and helpful. I appreciate how simple and easy the check in process is.

Great counselors, nice front office staff. Peaceful environment. Professional on all levels.

The counselor we use (Kim House) is outstanding with our child. I would highly recommend her.

Mark was very relatable. I'm excited to continue working with him

It is a caring, family like atmosphere.

For me personally, Suzanne Hales...simply said, she is second to none as a great teacher, guidance counselor, honest and true friend. The rest of the staff that I have met are courteous and efficient.

The office staff is friendly and helpful. The therapist who work there seem to be knowledgeable. They also have a very diverse group of therapist which can treat a diverse group of clients.

Wonderful, caring, and attentive counsellors who make a real difference in our family's life. Front desk folks are very helpful. Thanks Val!

Tami is the best therapist I've ever worked with. Scheduling, billing and insurance process has been easy and effortless.