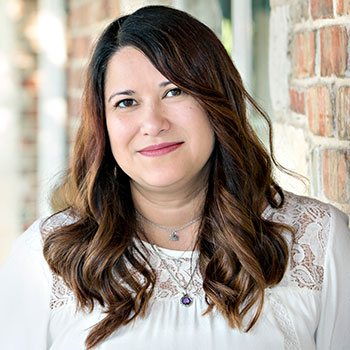 03 Sep

Erika Saldivar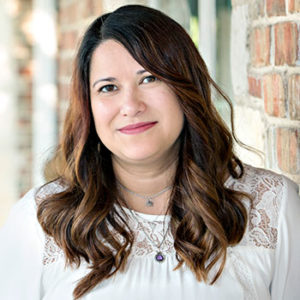 Erika Saldivar
M.Ed.,LPC-S
Individual Therapist In McKinney Tx
I have been practicing as a therapist for over 10 years and have worked in a variety of clients in my training and growth as a therapist and am comfortable seeing clients of all ages.
My training has included working in a community therapy center on a college campus, serving the Denton community, working at Children's Medical Center of Dallas, with children who were diagnosed with cancer, and in their Child Life Program. Finally, before coming to private practice, I worked at Genesis Women's Shelter and Outreach Programs in Dallas, TX. There I worked with women and children who have suffered physical, sexual, verbal, and emotional abuse. All of these experiences have well equipped me to work with trauma recovery and to help clients move toward their fullest potential. I believe people are capable of change and it's my pleasure to help be your guide on this journey to fulfillment.
My areas of expertise include play therapy, expressive arts therapy, domestic violence, sexual abuse, anger management, grief, ADHD, self-harm, LGBTQ populations, dealing with divorce issues and on a case by case situations court advocacy and testimony. These are just a few common areas that bring clients please check with staff to see if I would be a good fit for you.
I am also licensed by the state of Texas as a board approved Licensed Professional Counselor Supervisor and am fluent in Spanish.
B.A. in Psychology and Criminal Justice from the University of North Texas
M.Ed. in Counseling from the University of North Texas
Licenses and Certification
Licensed Professional Counselor Supervisor
Affiliations
Association for Play Therapy, member since 2002

WE OFFER RETREATS, SUPPORT GROUPS, CLASSES AND WORKSHOPS
CCA NORTH TEXAS CLIENT REVIEWS
They have great staff and therapist. I like that they most information, groups and supportive articles on bulletin to help parents and clients learn more.

Fully confident with Todd Lawhorn's ability to help us and our nine year old son.

Pleasant office staff and excellent therapist.

Friendliness of their staff and willingness to accommodate clients, their facility is very well maintained, and of course, my LPC - she is wonderful!

Everyone is very polite and professional

The staff is friendly and organized. I adore my therapist, Suzi. She has helped me process my experiences as a cancer survivor.

The counselors are genuine, caring, and professional. The office staff is very helpful.

The customer service and attention to detail are some of the best features that I have found so far at CCA. I enjoyed being able to talk to a real life person when I call, that is my favorite part!

I was very impressed by the counselor. Staff worked to help me get in as soon as possible.

Great staff and counselors!!!

I like the person we meet with and the flexible hours, evening hours.

The staff are amazing. Friendly, and compassionate.

My Counselor Tammy Williams is wonderful and has helped me work toward a healthy mental state.

Always friendly, always helpful. Always go beyond the expected.

I love the friendliness, people and our counselor. It always feels safe and caring. We always seem to stay on schedule.

Customer service was amazing ! My therapist was a no-nonsense kind of guy who really supported and understood my issues.

Susie Hales is the most gentle, patient, caring, non judgmental, genuine and professional soul I have ever meet in my life. Where would I be today without her listening to my so many years of tremendous hardship? She helps me understand and grow! I absolutely would recommend CCA.

Lana Snear is so wonderful. She just listens, and helps me get through what I was trying to do on my own, unsuccessfully. Also, the office staff is so friendly and helpful. I appreciate how simple and easy the check in process is.

Great counselors, nice front office staff. Peaceful environment. Professional on all levels.

The counselor we use (Kim House) is outstanding with our child. I would highly recommend her.

Mark was very relatable. I'm excited to continue working with him

It is a caring, family like atmosphere.

For me personally, Suzanne Hales...simply said, she is second to none as a great teacher, guidance counselor, honest and true friend. The rest of the staff that I have met are courteous and efficient.

The office staff is friendly and helpful. The therapist who work there seem to be knowledgeable. They also have a very diverse group of therapist which can treat a diverse group of clients.

Wonderful, caring, and attentive counsellors who make a real difference in our family's life. Front desk folks are very helpful. Thanks Val!

Tami is the best therapist I've ever worked with. Scheduling, billing and insurance process has been easy and effortless.