08 Mar

John Briggs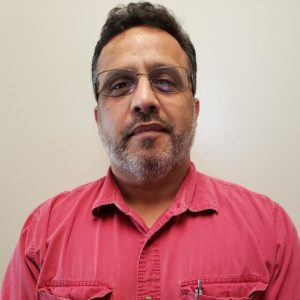 Licensed Professional Counselor  McKinney, TX
My name is John Briggs and I specialize in domestic violence and trauma issues with adolescents and adults. I am a graduate of Texas A&M University-San Antonio where I earned my Master of Arts in Counseling & Guidance. I was born and raised in San Antonio and have served in the military and with law enforcement, having served in the United States Coast Guard as a Corpsman and Aviation Medevac Specialist and I have worked with the Bexar County Hospital District Police Department and the San Antonio Police Department Family Assistance Crisis Team (FACT). I am currently working on a PhD in Counselor Education and Supervision through Texas A&M University-Commerce.
As a survivor of domestic violence, I believe I have a unique ability to connect with clients who may feel confused, afraid, embarrassed and alone. With my background in emergency services I can also help clients understand why they may face the hurdles they do with law enforcement and the courts.
I practice primarily from a Humanistic theory, believing that you can make the change you need and I strive to help clients find the strength they may not know they have. Your perspective is valid, you have value and you can overcome obstacles that may seem impossible with someone who believes in you.
Texas A&M University-San Antonio
Licenses and Certification
Military and Police Background
United States Coast Guard-Corpsman & Aviation Medevac Specialist
Bexar County Hospital District Police Department
San Antonio Police Department Family Assistance Crisis Team (FACT)
WE OFFER RETREATS, SUPPORT GROUPS, CLASSES AND WORKSHOPS
CCA NORTH TEXAS CLIENT REVIEWS
They have great staff and therapist. I like that they most information, groups and supportive articles on bulletin to help parents and clients learn more.

Fully confident with Todd Lawhorn's ability to help us and our nine year old son.

Pleasant office staff and excellent therapist.

Friendliness of their staff and willingness to accommodate clients, their facility is very well maintained, and of course, my LPC - she is wonderful!

Everyone is very polite and professional

The staff is friendly and organized. I adore my therapist, Suzi. She has helped me process my experiences as a cancer survivor.

The counselors are genuine, caring, and professional. The office staff is very helpful.

The customer service and attention to detail are some of the best features that I have found so far at CCA. I enjoyed being able to talk to a real life person when I call, that is my favorite part!

I was very impressed by the counselor. Staff worked to help me get in as soon as possible.

Great staff and counselors!!!

I like the person we meet with and the flexible hours, evening hours.

The staff are amazing. Friendly, and compassionate.

My Counselor Tammy Williams is wonderful and has helped me work toward a healthy mental state.

Always friendly, always helpful. Always go beyond the expected.

I love the friendliness, people and our counselor. It always feels safe and caring. We always seem to stay on schedule.

Customer service was amazing ! My therapist was a no-nonsense kind of guy who really supported and understood my issues.

Susie Hales is the most gentle, patient, caring, non judgmental, genuine and professional soul I have ever meet in my life. Where would I be today without her listening to my so many years of tremendous hardship? She helps me understand and grow! I absolutely would recommend CCA.

Lana Snear is so wonderful. She just listens, and helps me get through what I was trying to do on my own, unsuccessfully. Also, the office staff is so friendly and helpful. I appreciate how simple and easy the check in process is.

Great counselors, nice front office staff. Peaceful environment. Professional on all levels.

The counselor we use (Kim House) is outstanding with our child. I would highly recommend her.

Mark was very relatable. I'm excited to continue working with him

It is a caring, family like atmosphere.

For me personally, Suzanne Hales...simply said, she is second to none as a great teacher, guidance counselor, honest and true friend. The rest of the staff that I have met are courteous and efficient.

The office staff is friendly and helpful. The therapist who work there seem to be knowledgeable. They also have a very diverse group of therapist which can treat a diverse group of clients.

Wonderful, caring, and attentive counsellors who make a real difference in our family's life. Front desk folks are very helpful. Thanks Val!

Tami is the best therapist I've ever worked with. Scheduling, billing and insurance process has been easy and effortless.