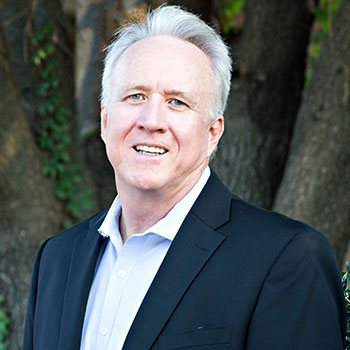 03 Sep

Paul Allen Shearer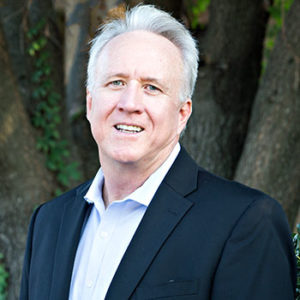 Individual Therapist In McKinney Tx
A friend of mine once asked, "Do you think I need therapy?" I responded with a question, "Do you have parents?"  Now, I know that most parents want to do right, but we all have unfinished business to address, whether it's with parents, siblings, in-laws, children, betrayers, teachers, abusers, bullies, co-workers, ex-spouses, or people who are out of lives that we want back in.  Overtime the baggage we carry around in our hearts and minds can overwhelm us.  We create many guises and mal-adaptive behaviors to cover our pain and vulnerabilities.
 
It took me a while to get here, to the place I am right now. This road has had many twists and turns and is still constantly changing – evolving.  From growing up in a single parent home, dealing with issues from the abandonment of my biological father, and an alcoholic step-parent, to my own struggles of marriage, divorce, and being a parent myself, I know that life sometimes takes us places that we had no intention of going or had control over.  From these trying personal experiences, I have found that it is easier to maintain a level of contentment by regulating myself (my thinking, fantasy, and breathing), rather than trying to get all of my ducks in a row.  (As soon as they are in a row, I, something, or somebody else will knock them out of alignment.)  Trying to micro-manage life is crazy making.  The road keeps moving beneath my feet.  I have choices.  I can be in the present.  I can look forward with either fear or excitement.  I can look into the past with regret, resentment or respect. I have met many people in my journey.  Some still walk with me.  Others have moved on.

When people come to counseling, at a deep fundamental level they already know how to right themselves and regain their balance.  They look for guidance, a place for reflection, trust, and unconditional acceptance.  I reflect what wisdom is within them, those things they have forgotten, or have forgotten to practice.  I help them notice their heart, listen to the cry of their own voice, and notice the miracle and preciousness of their existence.  I hold up a mirror so that they can get a glimpse of themselves, their true self, without the masks they wear outside my office – giving them the chance to be honest, authentic, without being judged.  Even though counseling changed my life and I have years of professional experience under my belt, it still amazes me how this process can impact those open to self exploration and new levels of awareness – by those willing to be authentic and honest with themselves and others, even if it stings a little.  I have been honored by souls that have allowed me in to be a part of their process and change – to be a part of their healing on this sacred journey.
  
As a therapist I believe it is important to continue to work on myself.  I have been involved in a therapeutic training group for Licensed Counselors since 1993, and at times facilitate that group.  I have facilitated, seminars, workshops with professional therapists and life coaches in places as close as Dallas, Texas and as far away as Warsaw, Poland.  Regardless of where one resides, there appears to be a longing at the core of every human being; a longing to be heard, understood, loved, valued, and accepted.

As a musician, I will at times utilize music/songwriting in therapy; I use songwriting and music as a way of healing myself and others.  I find this avenue especially effective with teens.  
You can hear me at http://www.reverbnation.com/paulallenshearer

The road moves beneath our feet.  If you have read this then it was to be so.  Maybe our journey together begins and ends here – maybe not.  Life is about choices.  If our journey continues beyond this point, it too will come to an end at some point, and we will both be the richer for it.
1977     B.A. from Texas Christian University
1979     M.A. from University of Dallas
1993     M.Ed. from the University of North Texas
Licenses and Certification
Licensed Professional Counselor
Adjunct Faculty Member of The Gremlin Taming Institute
Certified Gestalt Therapist
WE OFFER RETREATS, SUPPORT GROUPS, CLASSES AND WORKSHOPS
CCA NORTH TEXAS CLIENT REVIEWS
They have great staff and therapist. I like that they most information, groups and supportive articles on bulletin to help parents and clients learn more.

Fully confident with Todd Lawhorn's ability to help us and our nine year old son.

Pleasant office staff and excellent therapist.

Friendliness of their staff and willingness to accommodate clients, their facility is very well maintained, and of course, my LPC - she is wonderful!

Everyone is very polite and professional

The staff is friendly and organized. I adore my therapist, Suzi. She has helped me process my experiences as a cancer survivor.

The counselors are genuine, caring, and professional. The office staff is very helpful.

The customer service and attention to detail are some of the best features that I have found so far at CCA. I enjoyed being able to talk to a real life person when I call, that is my favorite part!

I was very impressed by the counselor. Staff worked to help me get in as soon as possible.

Great staff and counselors!!!

I like the person we meet with and the flexible hours, evening hours.

The staff are amazing. Friendly, and compassionate.

My Counselor Tammy Williams is wonderful and has helped me work toward a healthy mental state.

Always friendly, always helpful. Always go beyond the expected.

I love the friendliness, people and our counselor. It always feels safe and caring. We always seem to stay on schedule.

Customer service was amazing ! My therapist was a no-nonsense kind of guy who really supported and understood my issues.

Susie Hales is the most gentle, patient, caring, non judgmental, genuine and professional soul I have ever meet in my life. Where would I be today without her listening to my so many years of tremendous hardship? She helps me understand and grow! I absolutely would recommend CCA.

Lana Snear is so wonderful. She just listens, and helps me get through what I was trying to do on my own, unsuccessfully. Also, the office staff is so friendly and helpful. I appreciate how simple and easy the check in process is.

Great counselors, nice front office staff. Peaceful environment. Professional on all levels.

The counselor we use (Kim House) is outstanding with our child. I would highly recommend her.

Mark was very relatable. I'm excited to continue working with him

It is a caring, family like atmosphere.

For me personally, Suzanne Hales...simply said, she is second to none as a great teacher, guidance counselor, honest and true friend. The rest of the staff that I have met are courteous and efficient.

The office staff is friendly and helpful. The therapist who work there seem to be knowledgeable. They also have a very diverse group of therapist which can treat a diverse group of clients.

Wonderful, caring, and attentive counsellors who make a real difference in our family's life. Front desk folks are very helpful. Thanks Val!

Tami is the best therapist I've ever worked with. Scheduling, billing and insurance process has been easy and effortless.